You've spent a good part of your life thinking, "I'm just not good enough."

You can have enough confidence to attract the right kind of relationships, career and choices in your life.
Is lack of confidence holding you back?

---
I see you, honey.



You've talked yourself out of great opportunities because you have trouble asking for what you want.

You worry about what others think of you.

You doubt yourself more often than you'd like and wish you could rely on your own

true voice.

You question your abilities and stop yourself from experiencing the things you want.

You find it hard to say NO and end up doing things you don't want.



Now, pause and imagine how different your life would be if you felt amazeballs about yourself no matter the situation or environment you were in.


Imagine you had a deep knowing that you are always, always good enough, smart enough, deserving enough .


If you could put the self doubt away for five minutes, what would that look like for you?




You know you aren't here to live or create in fear, but from a place of being thoroughly free.

You tend to give more in relationships, leaving you feeling depleted and overlooked.

You are afraid of rejection and therefore let people bulldoze over you.

Deep down you know you deserve better.

It's time to kiss your gremlins goodbye, baby! Toss them to the far side of your rear view. On the other side of this course is a strong individual who has a powerful voice, healthy boundaries and supports the choices they make.
You're totally ready.
You're ready to say adiós to uncertainty and undeserving.

You're ready to stand up for yourself and see your

value

.

You're ready to say NO guilt free.

You're ready to feel the fear and do it anyway.

You're ready to step into your power and remember who you are.




I want you to leave this program with a new understanding of who you are. You will have some really nifty tools to support your new perspective.


This course is filled with 12 different lessons, each including prompts, thought provoking questions and take-home that will help you grow in measurable steps.


Here's what you're getting in this program:
How to define self love and confidence in a way that is totally new to you

Give your mind a new way of seeing stifling thoughts

Start to adopt a confident mindset

Discover your strengths

How to get your point across in a way that is assertive and confident

How to speak up for yourself without sounding brash

Tools and resources you can go to whenever you feel you need a reminder.
And you'll get these great bonuses:
1. BOUNDARIES VERSUS CORE VALUES

Healthy boundaries are vital to our relationships, joy and success and are shaped by our authentic needs and values. When our core values and boundaries clash relationships break down, opportunities go awry and we find ourselves out of integrity and unhappy.
This misalignment is often attributed to weak self worth and can cause unhealthy relationships and misunderstandings.
This
exercise teaches us the direct correlation between boundaries and
values, how the two go hand in hand to live your most authentic self and
create stronger communication based relationships while staying true to
our needs.
2. YOUR INNER CHILD - A JOURNEY OF SELF DISCOVERY

Anytime we have a strong emotional reaction to an event or a person there is an old wound behind it, therefore an old story attached to it.The stronger the emotion, the deeper the wound.

This gentle, healing audio sets you on a path to sit with the person who needs you the most: your inner child. She also happens to be driver of your life.

Our inner child is often times the one feeling the feelings of fear, upset, shame - not the adult. When we gently allow ourselves to heal those wounds and can start to take the drivers seat again.

This audio leads you to the opening to healing the areas she has not yet been able to heal and is perfect for anyone who has emotional conflicts and wounds that need a closer look at.


3. EXTRA EASY TIPS

What's a program without some extra tips you can implement to make your life richer, right? Enjoy these tools I use to make my life more manageable.
Our world is build on fear and more people are starting to address it and turn to love. Fear doesn't deserve so much of the attention we give it. I hope to help more individuals turn away from it to create a space for their dreams, hopes and joys.


So whatcha waiting for? I look forward to this journey with you!

Your Instructor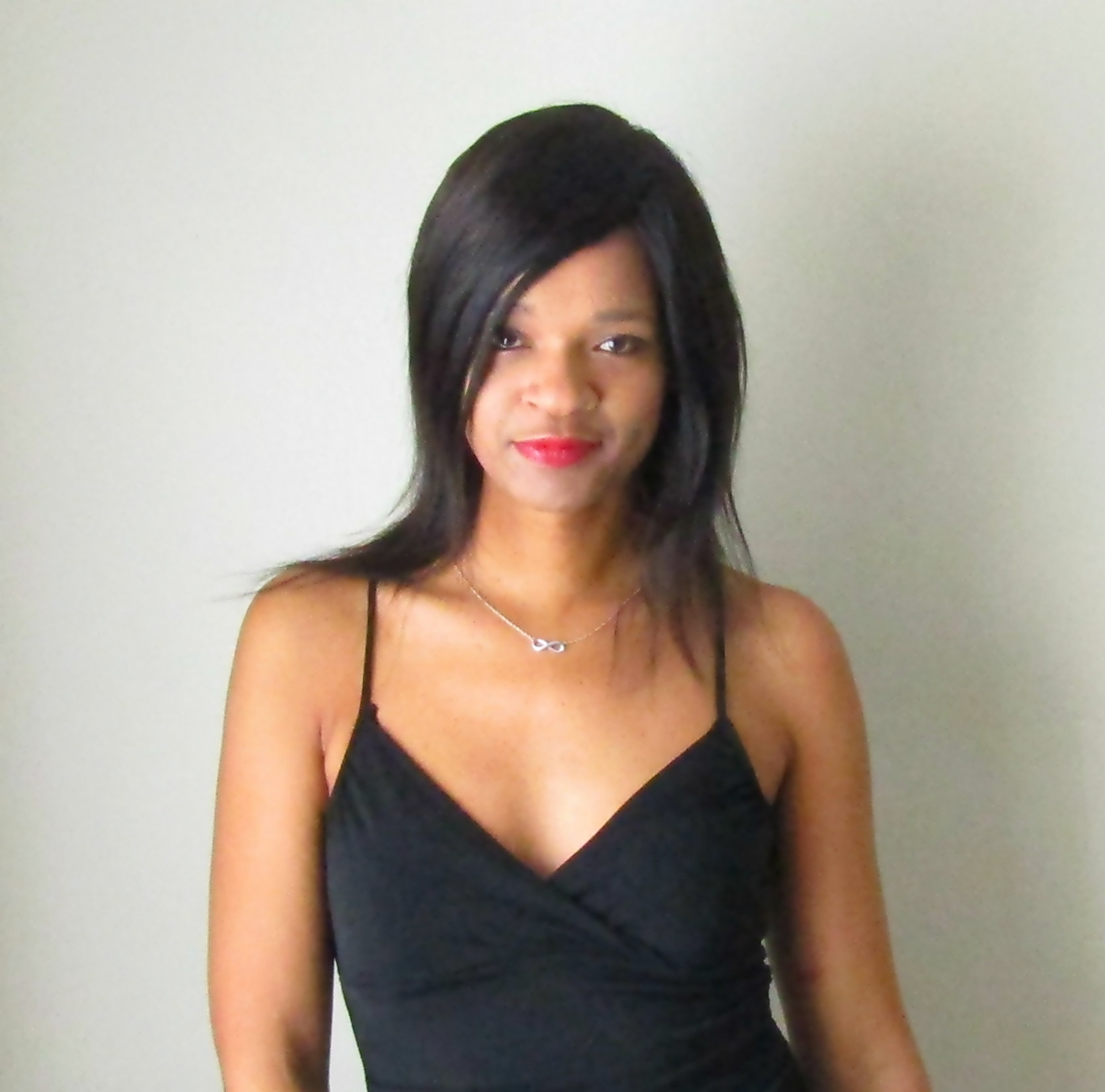 Hey babe. I'm here to help you find your deep Yes (fueled by your own personal power) so that you can live this thing we call life joyfully, fulfilled and on your terms. Oh, and I will not hesitate to send you a motivational spanking now and then.

If you're all about being real, self love and unicorns then you are ready to own your voice and make shifts happen. I believe everyone is on their own journey and that we all have access to the tools we need to forge magnificent, orgasmic experiences and lives.


Joy is for everyone. And love is for everyone. And neither have to be limited to anyone. Fear has played too big a role in our lives, and we can truly navigate it to make life enjoyable the way it's meant to be.


I believe you deserve:

- To feel loved, no matter what is going on in your life
- Kindness, especially to yourself
- To adore yourself more than anything
- To trust yourself to make good life choices
- To be as badass as you want to be
- The space to express yourself


Follow your heart and your heart will find you.

Frequently Asked Questions
How long do I have access to the course?
How does lifetime access sound? After enrolling, you have unlimited access to this course for as long as you like - across any and all devices you own. You will also have access to all new material and updates added in the future. How's that for scoring?!
When does the course start and end?
The course starts now and never ends! It is a completely self-paced online course - you decide when you start and when you finish.
Will I get instant results?
I can't make that kind of promise. That all depends on your participation and whether you apply the lessons provided. Confidence is a gradual thing and anyone who tells you it's an overnight achievement is lying to you. What I can promise you though is that the tools and materials in this program are designed to build on your self esteem, self love and the way you view yourself, which will help you grow and get to the place you need to be.
What happens when I purchase?
It's easier than tying your shoe laces. 1: Enroll in Unlock Your Confidence Toolkit. 2: Create an account or login if you're not already a member. The course will immediately be accessible to you. Remember to save your login details and feel free to access the course any time you want. Whatcha waiting for? I'm looking forward to your presence.
How can I get the most out of this experience?
Be consistent. Commit to showing up. Take part in doing the exercises because that's where the real shift happens. Most of all, have fun.
What if I am unhappy with the course?
I would never want you to be unhappy! In fact, I do a happy dance every time someone new decides they want to enter the self love party. Due to the nature of this product I don't offer refunds on digital programs. However, I am confident (see what I did there ;)) that Unlock Your Confidence Toolkit will help you uplevel the relationship you have with yourself and help you become the person you wish to be. I can't wait to get started with you!